Today's Good News weekend post will more or less write itself with the glorious news that Labour was thoroughly trounced by the Conservatives in the British General Election yesterday.  Boris Johnson led the Conservatives to their best result since Margaret Thatcher, while Labour under Jeremy Corbyn suffered their greatest defeat since World War II.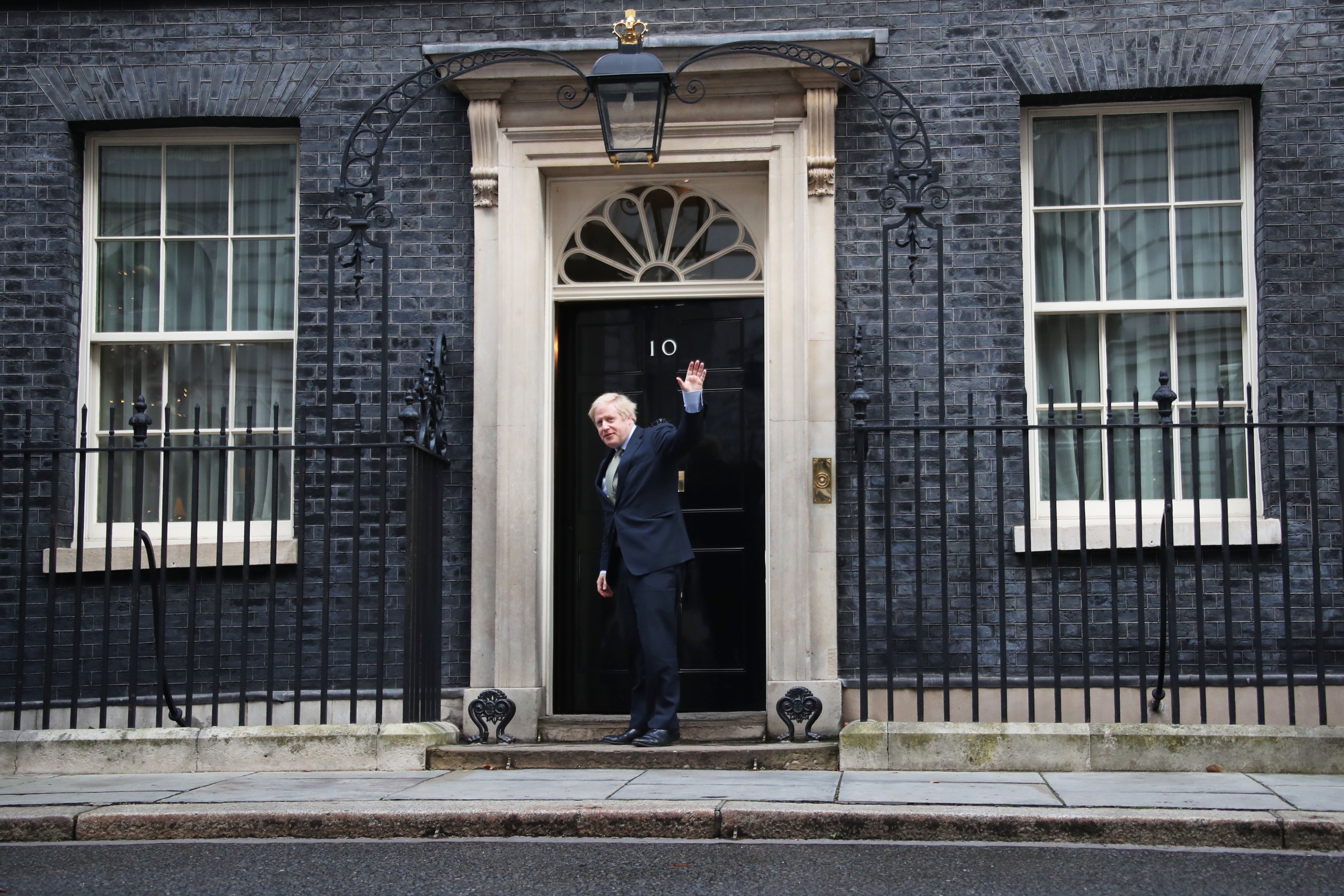 Beyond the antisemitism issue, it was Brexit which pulled the nation to the Tories:
Labour's so-called "red wall", a cluster of constituencies that ran across the country and which forever seemed in the party's control, was crumbling as voters deserted a party that could not settle on a clear policy on the biggest issue facing the country.
It was a combination of Corbyn's Marxist policies, his antisemitism and his general ineptness which led to his defeat. As a very wise relative (DPT) said: "On Brexit people wanted clarity. Not ambivalence or another referendum.
On economics they are not interested in Marxist policies. That ended with Thatcher and was never reversed e.g. under Blair.
And on party politics they rejected the nasty party including its antisemitism."
Watch former Labour politician Alan Johnson condemn "the little cult":
'Corbyn was a disaster on the doorstep… everyone knew he couldn't lead the working class out of a paper bag'.

Alan Johnson says he wants the 'little cult' @PeoplesMomentum 'out of the party' and to 'go back to your student politics' #ITVElection2019https://t.co/cLnCAxZ38f pic.twitter.com/jy0001Szh6

— ITV News (@itvnews) December 13, 2019
But for the British Jewish Community in particular the Tories' win is excellent news, a huge relief as they feel a direct threat has been removed from them.  Rachel Riley, TV show presenter and Jewish activist and campaigner against Labour antisemitism, expressed her relief at the outcome:
As the exit poll results came in, Riley tweeted simply: "Love you Britain".
She then tweeted to say "inevitable abuse" had flooded in.
She went on: "It's nothing compared to the relief of a minority community who've been living in fear of what might be. I won't apologise for that relief."
…
Ex-EastEnders actress Tracy-Ann Oberman also tweeted her happiness shortly after the exit poll came out, writing: "Thank you Great Britain. I'm crying my eyes out."
…
A former Labour supporter, Oberman wrote that both she and Riley had suffered two years of "abuse beyond imagining" from an "online hate army".
After the results came in, Michael Gove, Conservative MP and former candidate for PM, addressed the Jewish community, saying they should never have to live in fear again:
Stood at a lectern marked "the people's government," he issued a personal message to Anglo-Jewry, describing the community as "a very special group of people, our Jewish friends and neighbours."
"You have had to live in fear for months now concerns we will have a prime minister who trafficked in anti-Jewish rhetoric and embraced anti-Jewish terrorists. You should never have to live in fear again," he said, prompting a round of applause from supporters.
In even better news, one of the antisemites-in-chief, Chris Williamson, lost his seat with a mere 635 votes in his constituency:
The final result came in Derby North where Williamson was defeated by the Conservatives' Amanda Solloway, who gained the seat with 21,259 votes.
…
Williamson stood as an independent after Labour chose not to endorse him for the seat, selecting instead Tony Tinley, who secured 18,719 votes.
The former Labour MP and shadow minister was suspended in February after footage emerged of him telling activists the party had been "too apologetic" in its handling of antisemitism allegations. 
And best news of all, Jeremy Corbyn announced he will not lead Labour into the next elections.  I should think not! I'm surprised he hasn't been chased out of his office already!
Well done Britain! Thank you for ousting that nasty little man and his horrible Momentum cult that tried to bring the most extreme Marxism together with a virulent antisemitism into British society.
We wish Boris Johnson Mazal Tov on his fantastic victory. May he lead Britain successfully into Brexit and whichever other policies the nation needs.
May we all enjoy a peaceful quiet Shabbat Shalom and a good weekend.
……
First published at Anne's Opinions as  "Very Good News Friday – The Tories win the UK General Election by a landslide"