We have been hearing for a while from the Trump camp about the 'Deal of the Century'.
Last week Sunday afternoon the White House announced the first part of its Middle East peace proposal, what officials are calling an economic "workshop" to encourage investing capital in the West Bank, Gaza, and the region, a senior administration official told CNN.
The workshop is to take place in Manama, Bahrain, on June 25 and 26, bringing together finance ministers with global and regional business leaders.
"The workshop will attempt to studiously avoid the many political issues that have made peace so elusive for so long: issues such as whether the Palestinians will get their own state, the status of Jerusalem, measures Israel takes in the name of security, and what should happen with Palestinians and their descendants who fled or were expelled from Israel around the time of the state's creation in 1948. Finance ministers, but not foreign ministers, will be invited along with delegations of business leaders."
Right on cue  the spokesman for  President Mahmoud Abbas spokesman, Nabil Abu Rudeineh, said the plan is "futile." This is without knowing one single thing about it.
"Any economic plan without political horizons will lead nowhere." 
"Palestinians will not accept any proposals which do not include a Palestinian state with East Jerusalem as its capital."
Abbas said that the American political initiative known as the "deal of the century" is consistent with the Israeli approach.  He stressed the importance of creating a new international mechanism for the diplomatic process based on international legitimacy.Abbas has sought an alternative to direct talks with Israel and has refused to consider the Trump administration an honest broker for negotiations since President Trump's December declaration recognising Jerusalem as Israel's capital.
He recently addressed the UN Security Council and called on the international community to hold a Middle East peace conference as an alternative to a U.S.-led talks between Israel and the PA.
"Israel has closed the door on the two-state solution and is harming it," he claimed, while also insisting that it was Israel – and not him – who was avoiding peace talks.
The PA has already announced that it will boycott the upcoming US-led economic conference in Bahrain, in which the Trump administration is planning to release the economic component of its peace plan and PLO Executive Committee called on the world to boycott the Bahrain conference, saying it hadn't "authorized any party to negotiate on behalf of the Palestinian people."
Why did we even think that this was going to be any different to the last seventy one years?
In 1948 the Arabs, choose to go to war rather than accept the UN's decision to partition Palestine between its Jewish and Arab populations.
Five Arab nations attacked the fledgling State and lost, with Jordan and Egypt stealing the land from their Arab brothers.
Jordan took Judaea and Samaria naming it the West Bank of Jordan and Egypt took Gaza. Consistently since then they have refused it. The last being before Obama left office.
After the 1967 war Israel offered to relinquish the land it had acquired in exchange for peace with its neighbours, the Arab world's response issued at a summit in Khartoum, was not one no, but three:
NO PEACE WITH ISRAEL.
NO NEGOTIATIONS WITH ISRAEL.
NO RECOGNITION OF ISRAEL.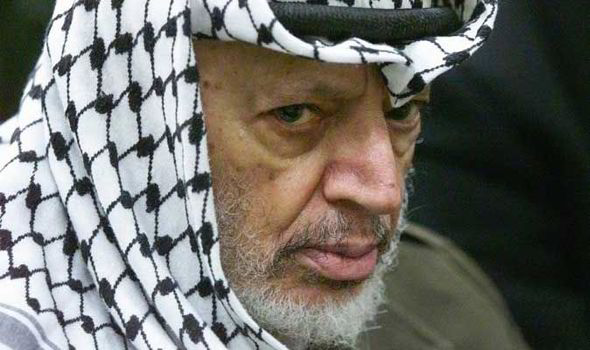 In 2000, Camp David offered Arabs a sovereign state with shared control of Jerusalem and billions of dollars in compensation for Palestinian refugees.  Yasser Arafat refused the offer, and returned to launch the deadly terror war known as the Second Intifada.  He said in an interview with Christiane Amanpour ..
" I can't betray my people. I can't betray the Arabs.
I can't betray the Christians.
I can't betray the Moslems, I can not accept peace as this would be letting my people down!!"
In 2008, then Israeli Prime Minister Ehud made Abbas an unprecedented final status offer, which gave Palestinians land equivalent to all of the West Bank and Gaza after land swaps and included the painful concession of giving up Jerusalem's Old City to international control. He told Abbas, "it will be 50 years before there will be another Israeli prime minister that will offer you what I am offering you now. Don't miss this opportunity". Abbas never responded.
Recently, Abbas described his response to that offer in an interview with the following words, "I rejected it out of hand."
In 2010, the United States requested a 10-month settlement construction freeze to coax Abbas to the table; he waited nine months before entering negotiations, and even then only wanted to discuss extending the freeze.
Martin Indyk, Chief US negotiator during the 2014 negotiations between Israel and the Palestinian Authority, told The Atlantic in July 2014:
"I saw him [Netanyahu] sweating bullets to find a way to reach an agreement."
But Abbas simply walked away.
Abbas refuses to negotiate in good faith, and it is Abbas who walked away from negotiations in 2008, 2010 and 2014.  Similarly, his predecessor Yasser Arafat rejected Ehud Barak's offers in 2000 and 2001. So if the peace process is stalled, it certainly isn't Israel's fault. http://www.thetower.org/3370-bill-clinton-i-killed-myself-to-give-the-palestinians-a-state-but-they-rejected-it/