July 7 2014. (About 10am AEST)
IDF has commenced Operation Protective Edge in Gaza against Hamas, in order to stop the terror Israel's citizens face on a daily basis

Gaza terrorists have fired more than 450 rockets at Israel since the beginning of the year. The attacks have sent thousands running into bomb shelters and threaten 3.5 million Israeli lives.
Since Israel withdrew from Gaza in 2005, terrorists from the strip have fired more than 8,000 rockets into Israel.
Although Israel's Iron Dome Missile Defense system stops some of the attacks, most rockets are capable of reaching Israel's biggest cities. More than half a million Israelis have less than 60 seconds to find shelter after a rocket is launched from Gaza into Israel. Many have only 15 seconds.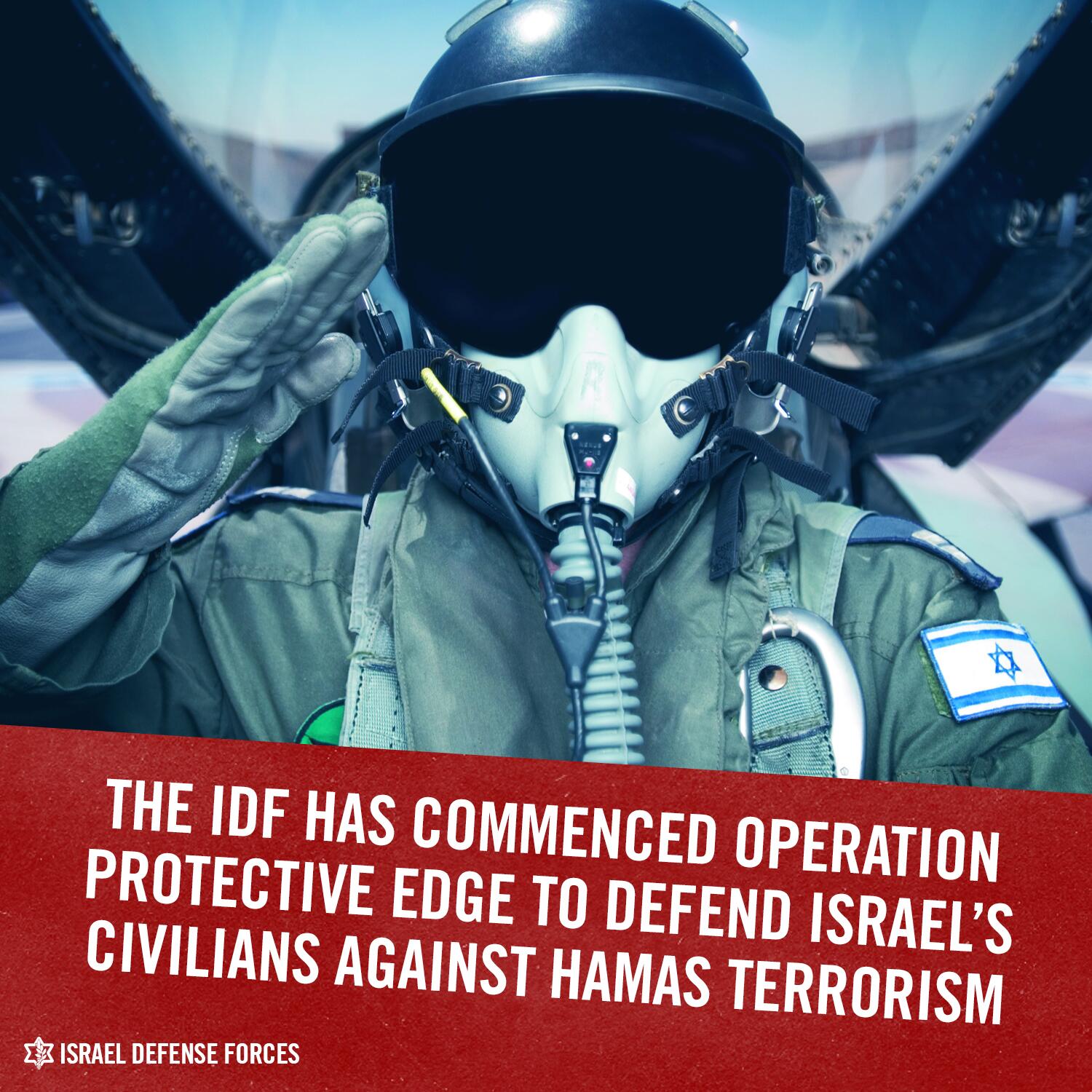 JULY 7
During the day more than 80 rockets have been fired from Gaza at Israel.
IDF aircraft targeted a Hamas terror tunnel, preventing an attack on Israelis.
Gaza terrorists fired a rocket a Be'er Sheva, the largest city in southern Israel. A short time later, terrorists attacked IDF soldiers patrolling Israel's security fence along the southern Gaza border. Initial reports suggested that the attackers used firearms and an RPG anti-tank missile.
Follow the IDF Blog here or the Jerusalem Post live ticker on the home page